ABOUT THE GAME:
In the game you can try to collect electric appliances from household in an enjoyable way. The player should find and solve tasks hidden in each room of a fictional house. The task consists of several steps which should be completed in the correct order. The player must check functionality of some electric appliances, try to fix them and bring faulty electric appliances to a collection point to be recycled.
The game Recycle it! brings not only fun but also information why is important to recycle old and faulty electro equipment.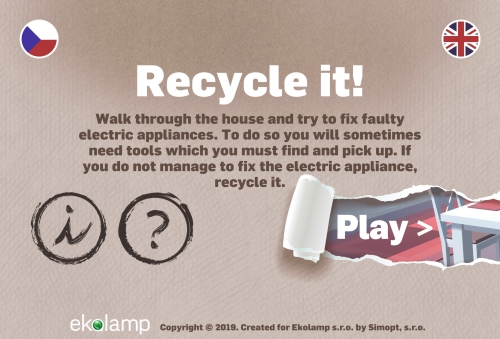 The game is free available for Android and iOS mobile devices (phones, tablets) and no registration is needed to play.