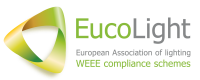 EucoLight is The European association of collection and recycling organisations for WEEE lamps and lighting. On behalf of its 20 members, EucoLight engages with everything related to the WEEE Directive, legislations and standards affecting the collection and recycling of WEEE lighting.
EucoLight members collect and recycle, in aggregate, 80 % of the lamps waste collected in the 19 countries in which they operate. EucoLight is the voice of European WEEE compliance schemes specialised in managing the collection and recycling of WEEE lighting; working to make the circular economy a reality for lighting products.
Founded mid-2015, EucoLight has quickly embarked into constructive dialogue with relevant stakeholders to provide expertise in the field of management and treatment of WEEE lighting and to promote the positive role of Extended Producer Responsibility schemes on the environment and society.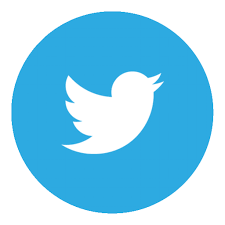 Twitter @EucoLight
---
News:
May 2022: EucoLight Conference - Press release

March 2022: Webinar - EPR non-compliance through online marketplaces: the state of play
January 2022: Press release - EucoLight study develops technical method for automated type detection within lamp waste streams
October 2021: Press release - Effective and unambiguous rules are needed to tackle illegal activities and rogue traders
June 2021: Press release - EucoLight announces appointment of Fabrizio D'Amico as new President
February 2021: Webinar - 2 Billion Lamps Recycled
December 2020: Webinar - National approaches to prevent non-compliant sales through online marketplaces
October 2020: Press release - EucoLight, Eucobat and EXPRA call for a more sustainable Digital Services Act
November 2019: Conference - Preventing evasion of extended producer responsibility obligations through online platforms; Press release
October 2019: Press release - Evasion of environmental, legal and financial producer obligations through online retail platforms – EucoLight conference on solutions
April 2019: Conference EucoLight
October 2018: Workshop on Online Sales of Non-Compliant Products; Press release
September 2018: Press release - Online Sales of Non-Compliant Products - a Workshop of Experts will present problems and solutions
July 2018: Press release - EucoLight welcomes the publication of the OECD report on Extended Producer Responsibility (EPR) and the impact of online sales
June 2018: Press release - EucoLight congratulates the European Union for the publication of the Circular Economy Package and the inclusion of minimum requirements for Extended Producer Responsibility (EPR)
April 2018: Conference EucoLight
December 2017: EU waste legislation must address free-riding caused by distance selling
September 2017: Press release -WEEE Forum and EucoLight raise concerns about WEEE compliance of online retailers
August 2017: Press release -EucoLight survey shows consumers struggle to identify different types of waste lamps
June 2017: Press release - Circular Economy Package: EucoLight calls on the European Institutions to secure clear and binding extended producer responsibility (EPR) requirements
May 2017: EucoLight statement on online platforms
April 2017: Conference Eucolight